TANS (Tikkun Alliance of the North Shore)
TANS is consortium of Jewish congregations and community centers on Long Island which focus on projects designed to "repair the world" on the local level by addressing problems such as poverty, hunger, and the environment.
Every month we conduct a product drive. Flyers for our drives are pictured below, along with the collection dates. We are so grateful for your constant generosity!
TANS is always looking for volunteers. For more information, pleas
e contact Linda Weiss at lindaw4181@gmail.com (phone 516-996-5221),
or Eleanor Blackman at 516-364-1235.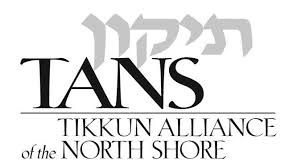 Midway and TANS remember Nancy Kraut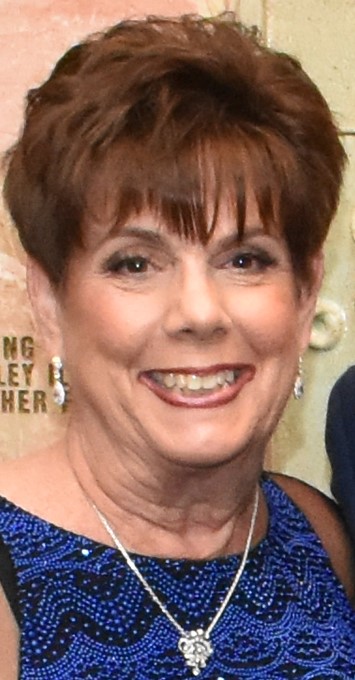 May her memory forever be a blessing
UPDATE FOR CSA (Community Supported Agriculture)
Since Golden Earthworm Organic farm moved to Vermont, we had hoped to use Garden of Eve Organic farm in Riverhead. Unfortunately, they can only deliver on the weekend and weekend deliveries can't be accommodated.
All other certified organic farms on Long Island require one year's notice for CSA programs. They are interested in working with us, so the good news is I plan to continue with our CSA program in 2024 and we'll have many options moving ahead. If you have any questions feel free to contact Linda Weiss at Lindaw4181@gmail.com or 516-996-5221

Thank you for your support of Midway's CSA program during the past 12 years
Hatzilu
Hatzilu is a rescue organization that helps Jewish families on Long Island who struggle to put food on their tables. They deliver kosher, non-perishable food packages to those in need.
URGENT REQUEST:
At this time, our local Hatzilu families are experiencing more difficulty in obtaining personal care products (which aren't covered by WIC or SNAP). Currently needed are the following items:
PERSONAL CARE PRODUCTS FOR MEN, WOMEN, AND CHILDREN: soap, deodorant, shampoo, conditioner, lotion, toothpaste, toothbrushes, lip balm, disposable razors, shaving cream, hairbrushes, combs, hand sanitizer, sunscreen
When dropping off donations, please be sure to label them
"For Hatzilu."
HATZILU NEEDS YOU! Volunteers needed to help in their food warehouse and to deliver food packages.
For more information, please contact Linda Weiss at lindaw4181@gmail.com .
STITCH & KVELL
If you knit or crochet, join other Midway volunteers and make a blanket for a child undergoing cancer treatments. We work with a non-profit organization called We Care Blankets. Donate (non-wool) yarn, learn to crochet or knit, and help a child keep warm inside and out. Have fun and feel good knowing you've helped someone in need. Our Crochet Club meets Mondays at 3:00PM via Zoom, and one Monday a month at Midway in the OSR. Everyone is welcome! Contact Linda Weiss at lindaw4181@gmail.com or call 516-996-5221.
Participation in the Community at Large
Community Supported Agriculture (CSA)
Membership in a CSA program is a wonderful way to ensure you enjoy fresh produce by local, Long Island farmers.
Until 2022, we partnered with Golden Earthworm Farms, who moved to Vermont. We were unsuccessful in securing a farm for this season, HOWEVER we are in discussions with a few farms on Long Island to prepare for the 2024 season. They are eager to partner with us, and we are using this time to ensure we select the best quality and value for our CSA program.
For more information about participating in CSA, please contact Linda Weiss at lindaw4181@gmail.com
THANK YOU SO MUCH FOR PAST AND FUTURE SUPPORT OF CSA PROGRAMS!
Support A Lone Soldier
Contact Linda Weiss at lindaw4181@gmail.com to "Adopt A Lone Soldier" by sending cards and care packages to a soldier to show support for his/her commitment and dedication to the fight.
Literacy Nassau
Approximately 250,000 adults in our country struggle to improve their writing, reading and speaking skills. With just 15 hours of training, you can change people's lives by teaching literacy skills for everyday living. If you are interested, contact Linda Weiss at lindaw4181@gmail.com.
Match Your Needs Program
Whatever your needs are, let us help you. Do you need a ride to the doctor or synagogue, or need help sorting bills? Contact Linda Weiss at lindaw4181@gmail.com.
We are an ADL Signature Synagogue.
In addition to our programming at Midway with ADL, the ADL LI Activist Group always looking for new interested members. Their work involves presenting programs and reaching out to local legislators, law enforcement and schools to forge relationships with the larger community to combat hate. A very strong and vital part of the ADL thrust are the education programs called No Place for Hate and A World of Difference which train students and staff in anti-bullying and advocacy. If anyone is interested in joining our LI group, please contact Amelia Morris, Development Coordinator for ADL at amorris@adl.org
Wed, March 29 2023 7 Nisan 5783