School Supplies for Success
No student should have to go to school without proper supplies to succeed.
TANS is collecting school supplies to donate to students grades K-12.
Why not pick up extra supplies when doing your own Back-to-School shopping.
The collection bin is located outside of the Religious School office.
Deadline to drop off supplies is
Friday, August 19
TANS (Tikkun Alliance of the North Shore)
TANS is consortium of Jewish congregations and community centers on Long Island which focus on projects designed to "repair the world" on the local level by addressing problems such as poverty, hunger, and the environment.
This past winter, the annual Coat Drive was a limited, 2-day drop off event at Mid-Island Y JCC. This spring, we collected prom accessories for the "Prom Boutique," and we conducted our annual "Pack It Up for Hatzilu" drive, where MJC collects boxes of facial tissue. Each TANS group collects different household and personal products that are necessary, but not covered by WIC.
We facilitated a collection of baby products (necessities like diapers, formula, wipes, etc.) for BELI (Baby Essentials of Long Island) during the month of June, and thank everyone who donated so generously.
We are now collecting school supplies for students K-12 who are unable to purchase all of the supplies they need for school. Please drop off supplies in the bin outside of the Religious School office. The collection deadline is Friday, August 19.
Our chapter of TANS is seeking volunteers to participate in monthly meetings, design flyers, and coordinate donation sorting and delivery at the end of each drive.
To find out more, please contact Linda Weiss at lindaw4181@gmail.com (phone 516-996-5221),
or Eleanor Blackman at 516-364-1235.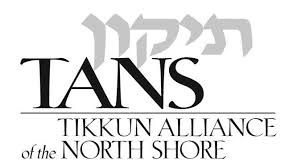 Midway and TANS remember Nancy Kraut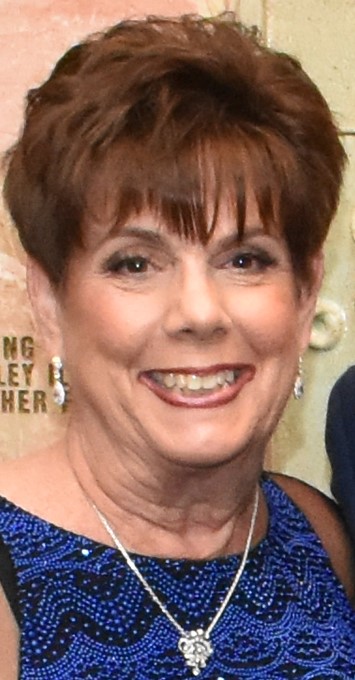 May her memory forever be a blessing
Hatzilu
Hatzilu is a rescue organization that helps Jewish families on Long Island who struggle to put food on their tables. They deliver kosher, non-perishable food packages to those in need.
URGENT REQUEST:
At this time, our local Hatzilu families are experiencing more difficulty in providing enough food and household necessities (which aren't covered by WIC or SNAP). Currently needed are the following items:
FOOD: soup, peanut butter & jelly, canned tuna, canned salmon, crackers, pasta, bread
HOUSEHOLD: toilet paper, paper towels, napkins
***Please check expiration dates on food items - expired goods cannot be accepted***
When dropping off donations, please be sure to label them
"For Hatzilu."
HATZILU NEEDS YOU! Volunteers needed to help in their food warehouse and to deliver food packages.
For more information, please contact Linda Weiss at lindaw4181@gmail.com .
STITCH & KVELL
If you knit or crochet, join other Midway volunteers and make a blanket for a child undergoing cancer treatments. We work with a non-profit organization called We Care Blankets. Donate (non-wool) yarn, learn to crochet or knit, and help a child keep warm inside and out. Have fun and feel good knowing you've helped someone in need. Our Crochet Club meets Mondays at 3:00PM in the MJC Zoom Room. Everyone is welcome! Contact Linda Weiss at lindaw4181@gmail.com or call 516-996-5221.
Participation in the Community at Large
Organic Community Supported Agriculture
Golden Earthworm Farm is a local farm in Jamesport on the north fork of eastern Long Island. Membership in this CSA program includes a farm festival, recipes, weekly newsletters, a blog from Farmer Matt, vegetable information, and a personal connection with the Farm. Check out Golden Earthworm Farm online at www.goldenearthworm.com.
In 2021, one of the parcels of land they farmed was sold, so they currently can only offer new subscribers a place on a wait list. Please click
here
to sign up for their mailing list and wait list.
Contact Linda Weiss at lindaw4181@gmail.com for more information.
Support A Lone Soldier
Contact Linda Weiss at lindaw4181@gmail.com to "Adopt A Lone Soldier" by sending cards and care packages to a soldier to show support for his/her commitment and dedication to the fight.
Literacy Nassau
Approximately 250,000 adults in our country struggle to improve their writing, reading and speaking skills. With just 15 hours of training, you can change people's lives by teaching literacy skills for everyday living. If you are interested, contact Linda Weiss at lindaw4181@gmail.com.
Match Your Needs Program
Whatever your needs are, let us help you. Do you need a ride to the doctor or synagogue, or need help sorting bills? Contact Linda Weiss at lindaw4181@gmail.com.
Wed, August 10 2022 13 Av 5782